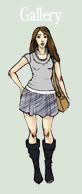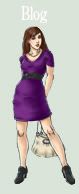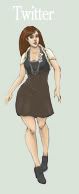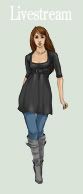 Hey love muffins~

Livestreaming session tonight
Thanks guys for coming - I'm so so so sorry about all the technical issues. I'm looking into how to fix the issues when I stream

Thanks for being so patient with me and my silly computer!
It's March!

Yay! Springtiiiiiiiiiiime <3 There are lots of updates and fun things, so get ready, kids


It's my Anniversary
Yes, it's my 1 Year Etsy Anniversary on March 13th! My goal is to reach 100 sales by the end of that day! I am currently at 91 sales

So if you'd all be so kind as to spread the word about anyone who might be in need of a special gift for a loved one or friend, or would just like some jewelry themselves, I'd be overjoyed if they might head over and take a look! If you refer someone, let me know and I will have a special coupon for you <3 My shop is here:

www.etsy.com/shop/mirilovelove


My blog has been supercharged!
Over the past few weeks, my blog has had more yummy content than a 4th of july bbq! Talkin features and artists you should know, helpful tutorials, and the occasional introspective post from my sappy silly stoopid life. I'd be honoured if you might check it out:
labellaironia.blogspot.com/

Commissions are still open!
I'll keep this short and sweet: A job I was really counting on fell through at the last second and I am not sure I'll be able to pay the next few months of car insurance. Yay! If you or anyone you know would be interested in a happy little headshot, a full CG is only $35 <3333 Send me a note!

[ S L O T S ________// ] C G * H E A D S H O T

Slot One:
AsiaRe on GO: character Titano: paid: sketched, blocking in colours

Slot Two:
~
kamineko73
CG Fullbody Couple w/BG: paid: Finishing

Slot Three:
Allariele on GO: CG Fullbody w/BG: paid: Finishing

Slot Four:
~
fongmingyun
CG Fullbody: 1/2 paid: sketched, ready for colour

Slot Five:
Reserved for
~
Hikari-Starr
; Pending <3

Slot Six:
The Undead Suitor on GO: CG Fullbody no BG: payment pending: initializing sketch


YOU WILL NEVER USE MY ART (even art I have created specifically for you) ON YOUR WEBSITE/BLOG/ETC WITHOUT GIVING ME CREDIT (either stating my name or linking to this gallery) AND GETTING WRITTEN PERMISSION FROM ME FIRST

ALL orders must be paid upfront to reduce scamming.

All requests must have a reference piece (more than one preferred) or a detailed description.

WILL NOT do: yaoi/yuri // hentai // all black costumes/outfits // mecha // chibis // bright, wide-eyed anime

WILL do: light/tasteful nudity // OCs and Real Life // Anthro // Couples // Architecture // Landscapes // Cute little fuzzy wuzzy animals!

Couples cost double the original price for whatever amount you're ordering. Any others in the piece (after the couple price) are half the original price. If you do not understand, please send me a note and I'll talk it through with you.


Anything else? Feel free to send me a note and I'll be more than happy to answer any questions you may have.